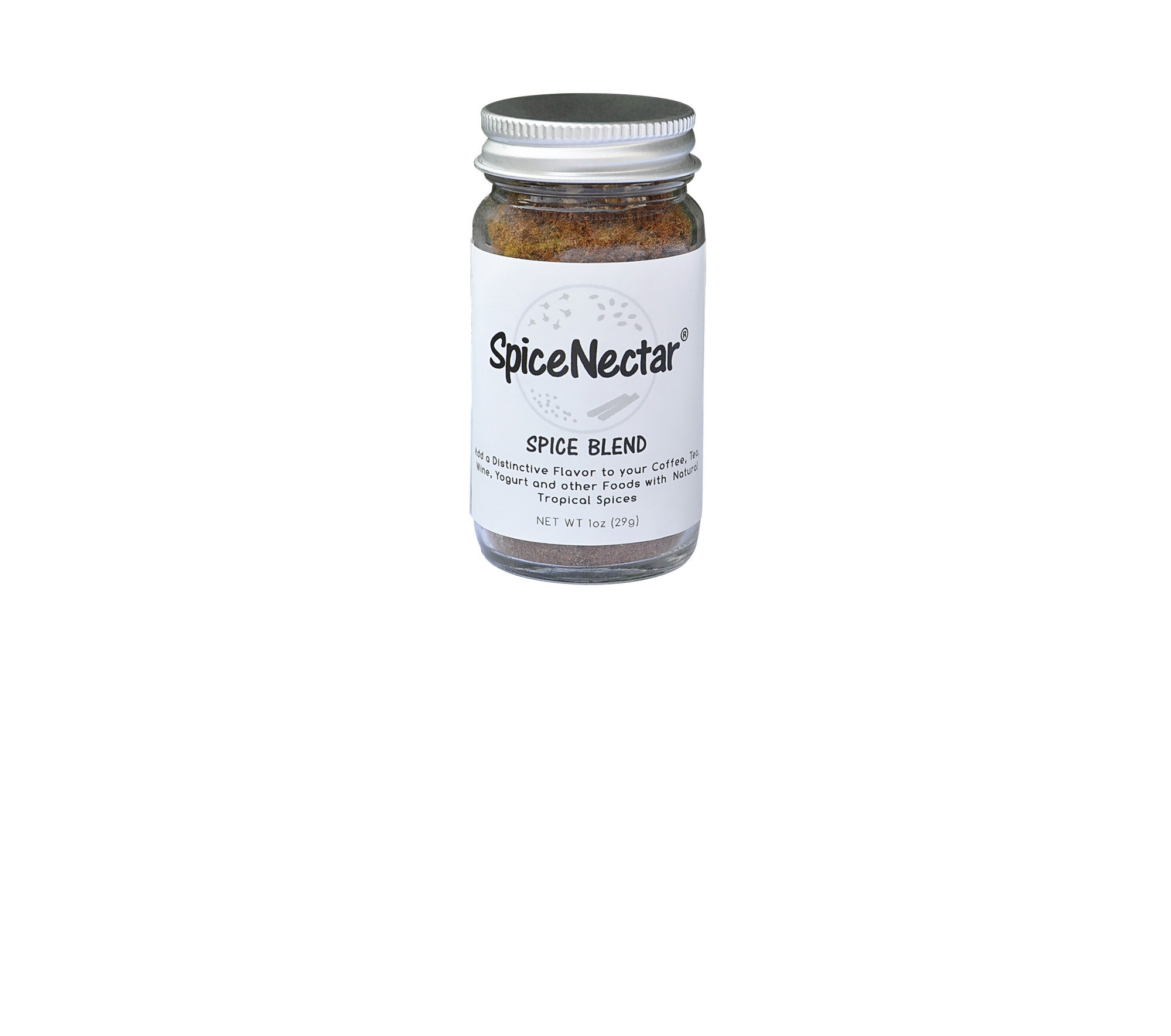 SpiceNectar®
Add a distinctive flavor, aroma and taste to your food and drinks, including coffee, tea, wine, yogurt and cereals with our unique blend of natural and healthy spices, specially hand roasted in small batches.
Indulge in the opulence of the SpiceNectar® flavor, while enjoying all the health benefits of cardamom, ceylon cinnamon, cloves and black pepper … 1 oz. (29g)
*** ALLERGY ADVISORY
If you are allergic to clove, black pepper, cinnamon, cardamom or any other related spices, please do not use our products.